An unexpected stranger arrives at the deserted Gellért Hotel in the middle of the night. He enters into a mysterious, closed world that gradually draws him in. Lost, he wanders through the chaos of space and time, as a band keeps showing up everywhere, playing dark, sinister music.
The Last Hour is an experimental concert film for the Mordái band made by Gábor Reisz and Bálint Szimler. Mixing fictional, narrative elements with a live-music documentary approach. A small story unfolds in parallel to the live songs in the same time and space. Each shot is unique and unrepeatable, so the film works with a one-take concept, yet with multiple cameras.
The film was produced as part of the Ritmo Festival's online concert film programme in spring 2021.
Dir: Gábor Reisz, Bálint Szimler
DOP: Zágon Nagy, Kristóf Becsey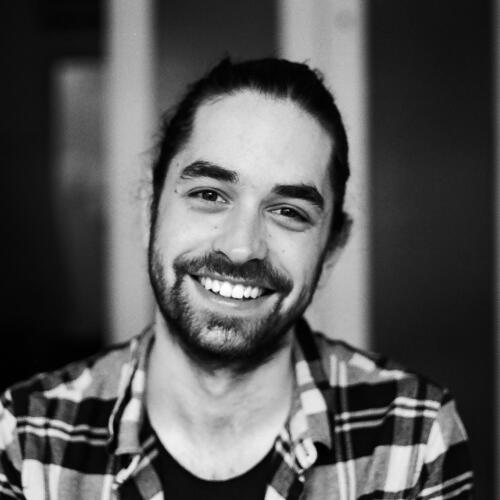 Born in Hungary but raised in the USA, Bálint Szimler got enrolled to the University of Theatre and Film Arts of Budapest in 2006. His third year short film 'Here I Am' won the Hungarian Film Week, was selected to be at Cannes Cinefondation and was later a European Film Awards nominee. After the school he created the Kodály Method video series with his frequent collaborator, DOP Marcell Rév. In 2015, he directed 'Balaton Method' the feature music film, which became the most successful documentary in Hungary, and an official selection at the prestigious Jihlava International Documentary Festival. He currently directs commercials and writes his first fiction feature. The Samsung - See Colors commercial he made, won two bronze lions at Cannes Lions in 2016.